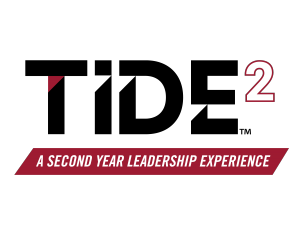 A Second Year Leadership Experience
The Office of Student Involvement is excited to announce a new leadership experience for second year students called Tide2. Students who join the program have the opportunity to participate in leadership development workshops, hear from alumni speakers, be placed in peer connection groups lead by a trained upperclassmen Peer Collaborators, and get more involved in the UA community!
Key Components of the Program include the following:
Peer Collaborators
Development Workshops
Campus Engagement
Community Engagement
Reflections
The Tide2 Kick Off Event will be held on Friday, September 1 from 1-3 pm in John England Hall. Join us for food trucks, free swag, and information on how to sign up for the program!
Tide2 meets bi-weekly on Tuesdays from 5:30-7 pm starting September 19 in North Lawn Hall room 1011.
Interested in participating in Tide 2? Please complete the interest form below.